SECRETS FROM THE CAPTAIN'S LOGBOOK!!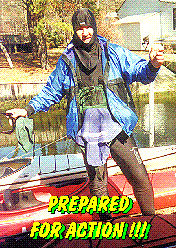 ---
Kayaking is a fun sport! But there are ways to make it more enjoyable! Wearing the proper clothing, having a thermos of hot coffee in a chilling thunderstorm, a PFD should one capsize and even a compass to find one's way home!


Here are some tips passed from some of our resident Salty Dogs! E-mail us and send us some of yours!
---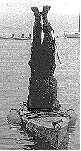 ---

Return to Home Page! HOME | GADABOUT GADDIS | KAYAK NAVIGATION | FREE KAYAKING IN NEW YORK CITY

KAYAK STORIES | COLD WATER WORKSHOP | OUTSIDE LINKS | STOP SMOKING NOW
FREE HYPNOSIS PRACTICE GROUPS | HYPNOSIS, HYPNOTHERAPY, SELF HELP DIRECTORY
THE HYPNOSIS CENTER LLC | SELF HELP TESTIMONIALS
FRIENDS OF OURS !!
STOP ALCOHOL WITH NYC HYPNOSIS | SPIRIT POSSESSION | HYPNOSIS NYC CERTIFICATION TRAINING |
BANGKOK AND THAILAND TRIPS | STOP SMOKING WITH NYC HYPNOSIS | GREENWICH VILLAGE RESIDENTS - NEW YORK |
HYPNOSIS MARKETING NEWS | HYPNOSIS NEW YORK | HYPNOSIS NYC | HYPNOSIS STAGE NY |
HYPNOTIST NEW YORK NOTEBOOK | THE MAD RUSSIAN | MAD RUSSIAN HYPNOSIS | SILVA MIND CONTROL GRADUATES
QUIT SMOKING HYPNOSIS NYC | LOSE WEIGHT HYPNOTHERAPY NEW YORK | HYPNOSIS CDS | HYPNOSIS BOOKS
NEW YORK HYPNOSIS MARKETING NEWS | HYPNOSIS NYC CERTIFICATIONS